Our team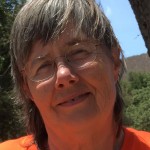 Monna L Dingman, Trustee, Executive Director
Monna received her B.A. in Psychology from the University of Central Florida in 1978 and her M.A. in Psychology from Colgate University, in Hamilton, N.Y. in 1980. Monna has worked as a Crisis Intervention Specialist with the Madison County Mental Health Department, in Oneida, N.Y. and as Program Supervisor for the Rensselaer County ARC in Troy, N.Y. She also served as Executive Director of Onondaga Community Living in Syracuse, N.Y. After relocating to California, Monna served on the board of The Four Leaf Clover Foundation, supporting local 4-H Clubs, and on her church council, as well as volunteering for the local food program run by People Helping People. In 2008, Monna became a founding Trustee and Executive Director of The Los Alamos Foundation. This work is now her primary focus. Monna enjoys collaborating with other agencies serving the Los Alamos Community and is especially grateful for the opportunity to develop deep relationships with so many of the families that call Los Alamos home.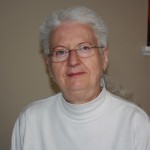 Anne E Little, Trustee Anne received her B.S. in Biochemistry from the State University of New York at Buffalo in 1975 and her M.D. from Albert Einstein College of Medicine in New York City in 1980. Following her residency in Internal Medicine at St. Luke's-Roosevelt Hospital Center, Anne returned home to the Albany area and began work as a general internist at the Capitol Area Community Health Plan in Troy, NY. While working there, Anne began to see many adult patients who lived in community residences run by the Rensselaer County ARC. Her work with these individuals with developmental disabilities led her to accepting a full-time position with the Syracuse Developmental Center and later becoming the Medical Director for a five county region in Central New York served by the N.Y. State Office for People with Developmental Disabilities. In 1995, Anne relocated to California and accepted a position as an Urgent Care physician with the Santa Barbara Medical Foundation Clinic (now Sansum Clinic) in Santa Maria. Subsequently, Anne became a medical consultant for the Tri-Counties Regional Center while also serving as Medical Director for Urgent Care Services at Sansum Clinic. After almost 20 years with Sansum Clinic, Anne recently joined Dignity Health as a practicing physician in their outpatient care system. She also continues her work as a medical consultant for the Tri-Counties Regional Center. In 2008, Anne spearheaded the founding of The Los Alamos Foundation as a way to serve this diverse and culturally rich community. Today she serves as Trustee and Chief Financial Officer.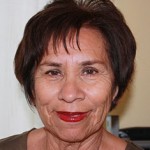 Gloria Diffenderfer, Summer in the Park Program Director
Gloria is a long time resident of Los Alamos having lived in this community since 1988. She is married, with 2 son's and 2 young granddaughters. Gloria attended attended Santa Barbara City College where she received her A.S. degree in early childhood education. She then attended Hayward State and UCSB where she received her B.S. degree in early childhood education and her teaching permit. Gloria has been teaching in early childhood education programs for 47 years including Headstart, Montessori Schools, and State Preschool. She currently teaches in the state preschool program at Olga Reed School in Los Alamos. Gloria serves the community through her involvement in Summer in the Park, The Los Alamos Senior Center, The Los Alamos Valley Men's Club and St. Anthony Church.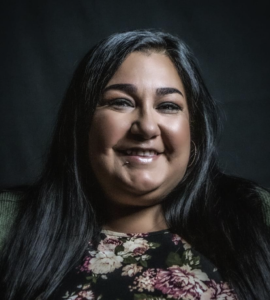 Laura Beas-Diaz, Community Outreach Coordinator Laura is the newest member of our team. She started as a parent volunteer when her two children, Martin & Janelin began attending Summer in the Park.  We quickly recognized her organization skills were something we desperately needed. Laura introduced a new, much more efficient sign-in procedure at the park. She also became our go to translator for Spanish speaking parents. Her volunteer hours continued to increase & we realized that we really needed her year round. In 2018 we received a grant from the Santa Barbara Foundation to put Laura on payroll as a part-time administration assistant. Then, COVID happened & our role changed from a summer program provider to emergency food distribution and community resource provider. Laura's knowledge of the community and the trust she has earned within the Hispanic community became an indispensable asset. With a grant from The Valley Foundation we were able to put Laura into a new, full-time position as Community Outreach Coordinator. We are proud to have Laura on our team and can't wait to see how her position evolves as our relationship to the community continues to grow.