Our team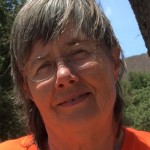 Monna L Dingman, Trustee, Executive Director
Monna received her B.A. in Psychology from the University of Central Florida in 1978 and her M.A. in Psychology from Colgate University, in Hamilton, N.Y. in 1980. Monna has worked as a Crisis Intervention Specialist with the Madison County Mental Health Department, in Oneida, N.Y. and as Program Supervisor for the Rensselaer County ARC in Troy, N.Y. She also served as Executive Director of Onondaga Community Living in Syracuse, N.Y. After relocating to California, Monna served on the board of The Four Leaf Clover Foundation, supporting local 4-H Clubs, and on her church council, as well as volunteering for the local food program run by People Helping People. In 2008, Monna became a founding Trustee and Executive Director of The Los Alamos Foundation. This work is now her primary focus. Monna enjoys collaborating with other agencies serving the Los Alamos Community and is especially grateful for the opportunity to develop deep relationships with so many of the families that call Los Alamos home.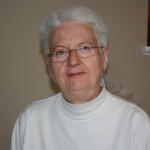 Anne E Little, Trustee
Anne received her B.S. in Biochemistry from the State University of New York at Buffalo in 1975 and her M.D. from Albert Einstein College of Medicine in New York City in 1980. Following her residency in Internal Medicine at St. Luke's-Roosevelt Hospital Center, Anne returned home to the Albany area and began work as a general internist at the Capitol Area Community Health Plan in Troy, NY. While working there, Anne began to see many adult patients who lived in community residences run by the Rensselaer County ARC. Her work with these individuals with developmental disabilities led her to accepting a full-time position with the Syracuse Developmental Center and later becoming the Medical Director for a five county region in Central New York served by the N.Y. State Office for People with Developmental Disabilities. In 1995, Anne relocated to California and accepted a position as an Urgent Care physician with the Santa Barbara Medical Foundation Clinic (now Sansum Clinic) in Santa Maria. Subsequently, Anne became a medical consultant for the Tri-Counties Regional Center while also serving as Medical Director for Urgent Care Services at Sansum Clinic. After almost 20 years with Sansum Clinic, Anne recently joined Dignity Health as a practicing physician in their outpatient care system. She also continues her work as a medical consultant for the Tri-Counties Regional Center. In 2008, Anne spearheaded the founding of The Los Alamos Foundation as a way to serve this diverse and culturally rich community. Today she serves as Trustee and Chief Financial Officer.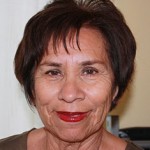 Gloria Diffenderfer, Summer in the Park Program Director
Gloria is a long time resident of Los Alamos having lived in this community since 1988. She is married, with 2 son's and 2 young granddaughters. Gloria attended attended Santa Barbara City College where she received her A.S. degree in early childhood education. She then attended Hayward State and UCSB where she received her B.S. degree in early childhood education and her teaching permit. Gloria has been teaching in early childhood education programs for 47 years including Headstart, Montessori Schools, and State Preschool. She currently teaches in the state preschool program at Olga Reed School in Los Alamos. Gloria serves the community through her involvement in Summer in the Park, The Los Alamos Senior Center, The Los Alamos Valley Men's Club and St. Anthony Church.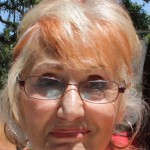 Nancy Clark, Summer in the Park Arts Director
My life as an artist started in the 4th grade, when my teacher convinced me that I could paint a California mission. To my amazement, I succeeded, and my painting won a prize in a city-wide competition. My parents and grandparents supported my new interest with books and supplies, as well as lessons from a local professional oil painter. My art education has been self-directed with courses from various colleges as well as classes and workshops from well-known artists. Because of health issues, I had to give up oils, but I enjoy all water media as well as collage and printmaking. My husband and I moved to Ogden, Utah in 1995. I became very involved in the arts there, serving various officer positions, including president, of the Ogden Palette Club. In 2002, I, along with nine other artists, founded Gallery 25 artist cooperative that still operates today. Soon after we moved to Ogden, I began teaching children as a volunteer at Eccles Community Art Center's summer "Art Camp" and "Art to Go" that takes art to local schools. I also taught at the Ogden Nature Center and Youth Impact, an afterschool program. I went on to teach adults at Ogden Blue Art School, which I managed, and then in my home. I especially enjoy teaching seniors and those with no art background. Like my 4th grade teacher, I believe that anyone who has the will can become an artist. My husband and I relocated to Los Alamos in 2014. I met Monna Dingman shortly thereafter, and she asked me to join Summer in the Park. I was happy to accept and excited about working with kids again. I have now taught watercolor for 2 summers, and the experience has been extremely rewarding. I am always amazed at what children can create and the determination with which they do it. I am honored to be part of an organization that works so hard for the benefit of the children in our community!